When it comes to your pets, you only want the best for them. Pets bring so much joy and support to our households so it is only natural that we want to do something in return for them. A lot of customers come to ProLawn in search of the best artificial grass for dogs.
Many pet owners want to provide their "fur babies" with a lush and clean area to run around and play in. Our team here at ProLawn truly understands this desire. This is why we have designed and manufactured an entire product line of artificial grass for dogs.
Sometimes it can be difficult to choose the best type of synthetic turf for dogs. This is why we wanted to share the top factors to consider when you're looking to install artificial grass at your home.
1. TURF QUALITY AND SAFETY
The biggest factor to consider when selecting artificial turf for dogs is where and how the turf was made. The simple truth is turf that is made and manufactured in the United States is inspected and held to a much stricter set of compliances, than turf that is imported from overseas. These higher production standards result in a safer product that your dog will be playing on.
ProLawn's turf from start to finish is manufactured here in the United States, made with your family's and pets' safety in mind. We adhere to the same quality standards that you would see applied to children's toys. Our quality artificial grasses are made to withstand the wear and tear of your furry friends.
One of the best aspects of the safety of artificial grass for dogs is that the turf doesn't require any harmful pesticides or chemicals. When you're maintaining a grass yard it's required that you add chemicals or fertilizers to help promote a healthy yard. It's even written on the bags that it can be unsafe for pets to interact with the yard after application. By installing a synthetic turf yard you will remove any risk of a harmful chemical interaction for your pets.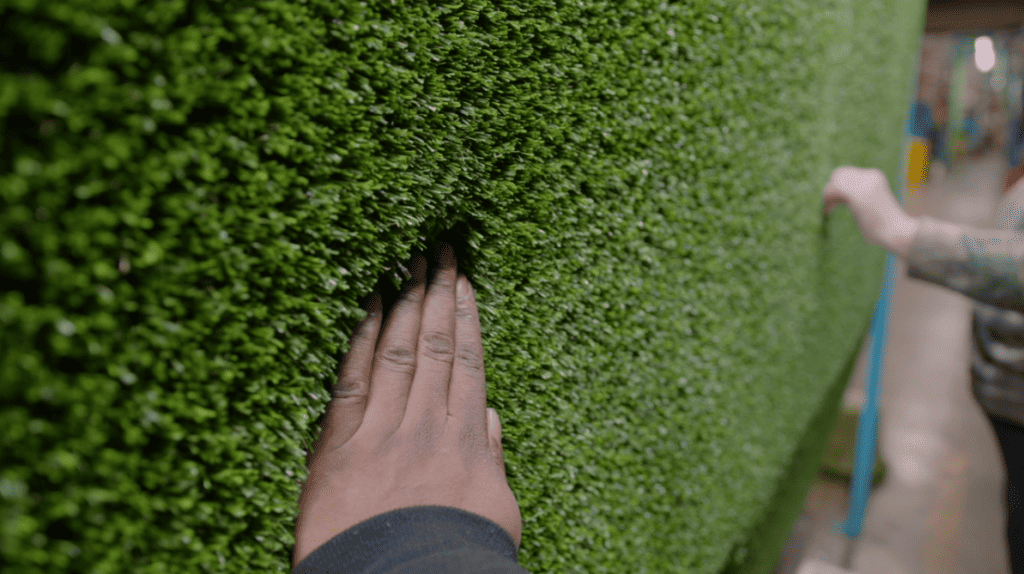 2. TURF TEMPERATURE
One factor that you need to consider when determining which is the best artificial grass for dogs is the temperature that the turf can reach. During warmer months your turf is going to receive longer periods of direct sunlight. This direct sunlight can start to increase the temperature of your turf.
Existing synthetic turf products have typically produced surface temperatures that are hotter than natural grass. ProLawn has developed a proprietary cooling system to help combat those higher temperatures.
ProLawn's cooling system is added to our turf and retains moisture to provide a much cooler surface temperature. This provides a much safer synthetic turf for dogs.
GreenPlay infill provides a better tool to help retain moisture. It also further enhances the natural look and feel of the final installed project.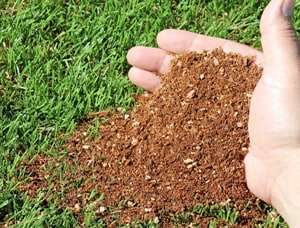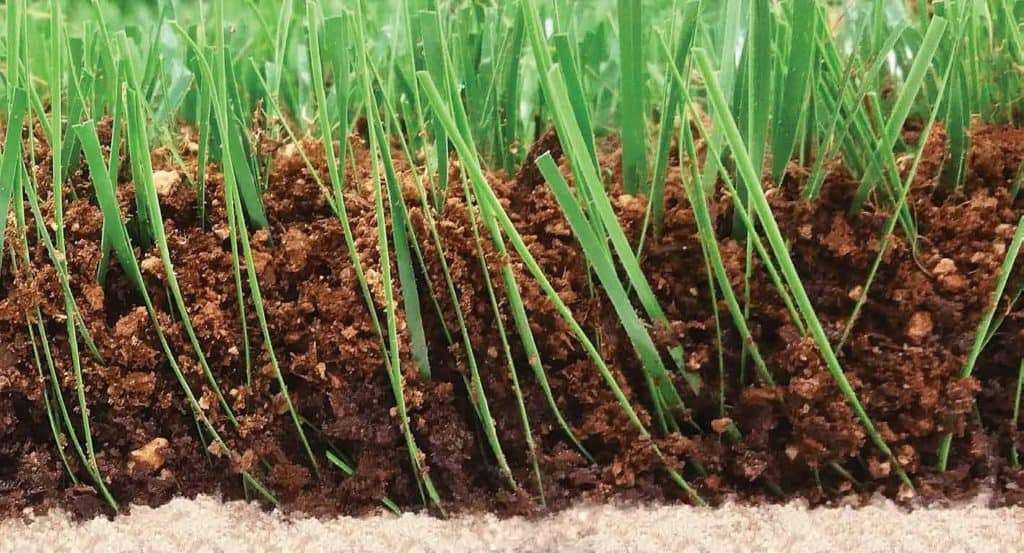 3. ODOR AND DRAINAGE
No matter what type of artificial grass you install for your dog, it will eventually start to emit an odor. However, the dog turf types that ProLawn offers provide "Pro Flow Backing." This feature gives you the ability to rinse off the turf. It also allows the water and dog waste to quickly drain through.
Being able to quickly and easily clean the turf, you can reduce any unpleasant smells in your yard. Shown in the image below is our patented "Pro Flow Backing" system in action: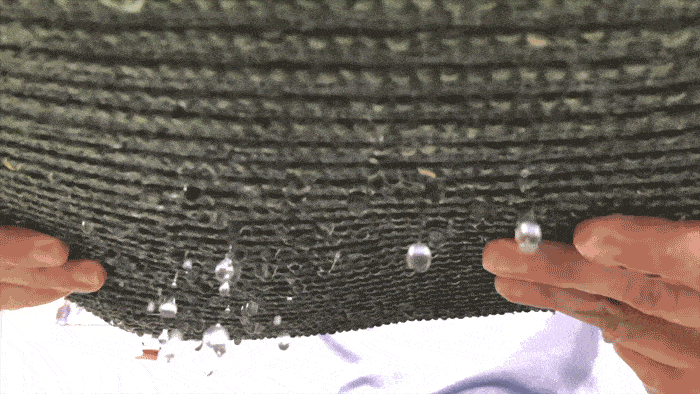 Another benefit of the ProFlow Backing is that our team installs a very permeable base layer under the turf. This base layer helps to eliminate any existing drainage areas that you are currently experiencing in your yard.
The superior draining technology of our turf also serves a Secondary benefit. This base layer of rock under the turf slopes away from your home. This is to ensure that no water flows towards your home. Our installation team wants to ensure that your investment continues to protect your pets & home.
4. MAINTENANCE AND CLEANING
Another factor to consider when identifying the best artificial grass for dogs is how little lawn maintenance is required to keep your yard pristine all year round. We've mentioned this before but one of the main advantages of artificial turf is that you don't need to cut it, add harmful chemicals, or pull weeds anymore! You still have to pick up after your dog if they use the bathroom on the turf.
However, in most cases, you can clean up after your dog just as you would if you had a natural yard. We suggest that you spray down the artificial grass periodically to prevent any noticeable odors. ProLawn can also provide you with an organic turf cleaning solution that you can easily apply.
Additionally, a major benefit is that you won't have to add any harsh or harmful pesticides to your new artificial grass. This means you won't have to worry about keeping your dogs off the turf. This is great for pets and children!
There are a lot of factors to consider and weigh when you're making the decision to install artificial grass for your dog. The team at ProLawn has the experience and knowledge to assist with your project. We listen to your goals and then work with you to install your dream yard.
WHAT OUR CUSTOMERS SAY
ProLawn prides ourselves on providing an amazing customer experience. We also work to manufacture the best synthetic turf for dogs. If you're searching for the best type of artificial grass for dogs, hear what an actual ProLawn customer had to say about their experience.
No matter what vision you have for your yard, the team at ProLawn can assist you. Our product specialists have years of experience selecting and installing synthetic lawns for dogs. Our experts can help you identify the best type of artificial grass for dogs.